WPC (Wood-Plastic Composite) galleries can offer durability comparable to, and in some cases, superior to other materials, depending on the specific circumstances and application. The durability of
WPC galleries
is influenced by several factors:
Composition: WPC is made by combining wood fibers or particles with plastic, usually polyethylene, polypropylene, or PVC. The choice of materials and their proportions can impact the overall durability. High-quality WPC with a strong plastic matrix tends to be more durable.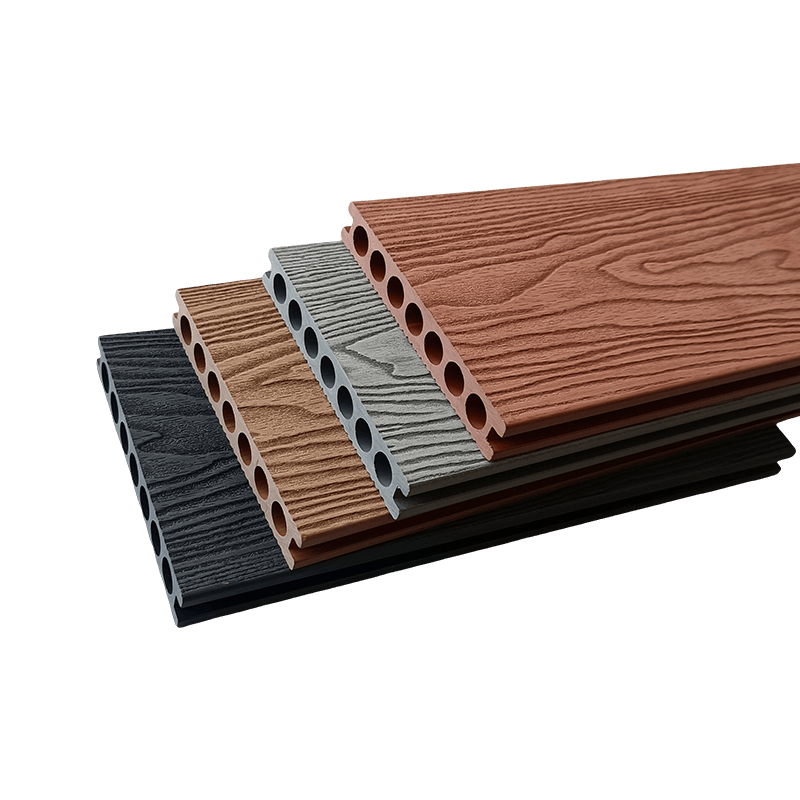 Moisture Resistance: WPC is generally more resistant to moisture, rot, and decay compared to natural wood. This resistance to moisture can extend the lifespan of WPC galleries, especially in wet or humid environments.
Insect Resistance: Unlike natural wood, WPC materials are not susceptible to termite or insect damage, which can be a significant advantage in some regions.
UV Resistance: UV inhibitors are often added to WPC formulations to prevent color fading and surface degradation from exposure to sunlight. UV resistance can contribute to the material's longevity.
Maintenance Requirements: WPC galleries typically require less maintenance than natural wood. They don't need staining, sealing, or regular sanding to maintain their appearance. 
Occasional cleaning is usually sufficient.
Aesthetics: WPC galleries can mimic the look of natural wood, offering a pleasing appearance without the drawbacks associated with real wood.
Cost: While the initial cost of WPC galleries may be higher than wood, they can result in long-term savings due to reduced maintenance and replacement costs.
Environmental Impact: WPC materials often incorporate recycled or reclaimed materials, making them more environmentally friendly in some cases.
It's important to note that not all WPC products are created equal, and the durability of WPC galleries can vary based on the quality of materials, manufacturing processes, and maintenance. When choosing WPC for your gallery, consider the following:
Look for high-quality WPC products from reputable manufacturers.
Verify the manufacturer's warranty and any specific guarantees related to durability.
Consider the environmental conditions in your area, as factors like climate, humidity, and UV exposure can affect the material's longevity.
Ultimately, the durability of WPC galleries can make them an attractive choice for outdoor applications, especially in settings where natural wood may be vulnerable to environmental challenges like moisture, insects, and UV exposure. However, proper installation, maintenance, and material quality are essential for achieving the best results.